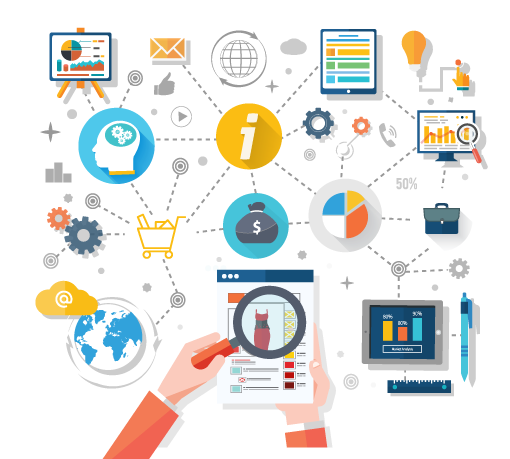 Financial Operations Reporting
Inter company Comparison Reporting
Financial Consolidation
Budget Consolidation
Financial Ratio Analysis
Funds Flow & Du Pont Analysis
Statutory Reporting
Cash Flow Reporting & Funds management
Tax Year Reporting
Expense (Spend) Analysis
Working Capital Reporting
Account Receivables Reporting Snapshot Analysis
Account Receivables Trend Analysis
Collection Monitoring
Account Receivables Metrics like DSO, Weighed Average Collection Period
Notional Interest Loss Calculation on Collected and Open Bills
Accounts Receivables Exceptions via Red Flagging Rules
Daily Flash Report- Sales & AR
AR Branch & Collector Emailing Solutions
Purchase Analysis
Purchase Price Variance Analysis with Rate Comparison of Minimum Rate, Maximum Rate, Average Rates, Value Loss over Minimum rates , Single/Multi Vendor Analysis etc…
DOT Analysis (Delivery on Time) for Purchase Requisition to Purchase Order, Purchase Order to Goods Receipt, Goods Receipt to Inspection and Stocking. Goods Acceptance to Supplier Payments  etc…
Inventory Analysis – ABC, FSN & Truns
Inventory Aging
Inventory Variance to Previous Period Inventory
Account Payable Reporting & Analysis, consisting of Invoice Aging, Identification of Early Payments etc..
Order Booking and Order Backlog
Sales Analysis
Sales contribution Analysis
Sales Performance Management
Loss of Sales Analysis
Sales Discount Analysis
Customer Demand Management and Analysis
Product Budgeting and Project Profitability
Project Profitability
Customer, Branch, Region, Salesperson Profitability Analysis
Product Costing
Product Profitability
Project Commercials
Project Execution Analysis
Delivery on Time- Delivery, Supply and Mfg
Spares Delivery Metrics
Customer & Vendors Delayed Order Analysis
          Prosys believes that MIS reporting will be most effective when it is fully customized according to business requirements. Prosys's functional consultants (CA's, ICWA's) talk the 'language' of the end users. This helps in better understanding and faster and accurate development to the delight of the business users.  The overall cost of deployment will be lowered by doing a majority of the development / customization tasks at Prosys's offices, connected to your servers via VPN/Remote logging in.